SHADOW BOXES
Striving Artists is a recognized expert in custom shadow boxes.
We prefer this framing method for displaying 3D objects.
A shadow box is an elegant way to display your treasures.
They include memorabilia, artifacts, clothing, sports jerseys, pet memorials, and other mementos.
A shadow box could be hung on a wall or put on a table top.
You may see examples of our work below.
And read a fascinating story about shadow boxes on the bottom of this page.
Questions? Feel free to contact us at anytime.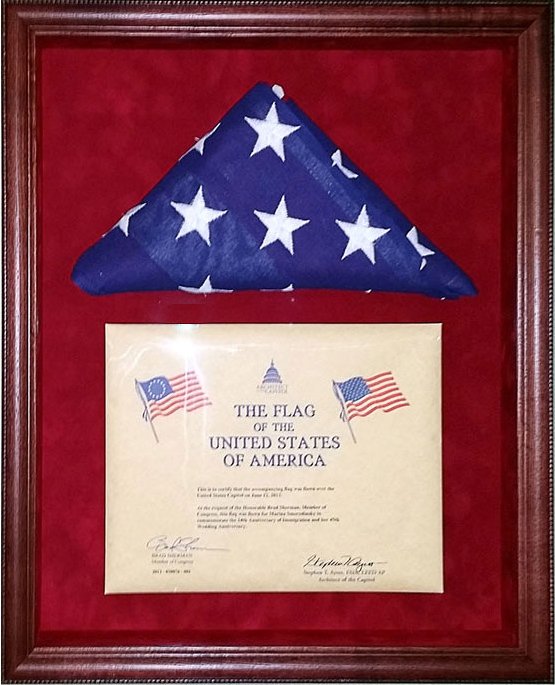 American Flag flown over the United States Capitol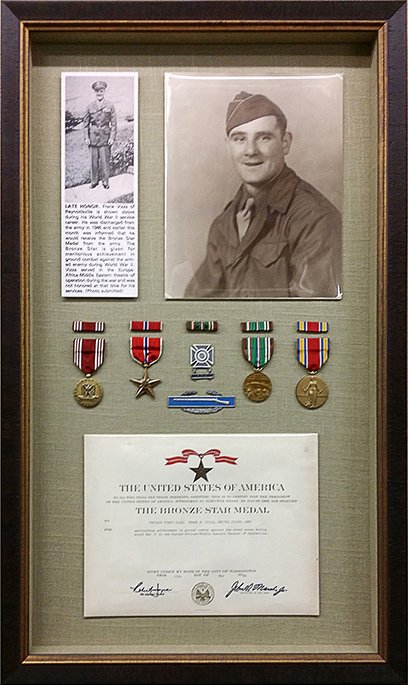 A memorial shadow box with Military Awards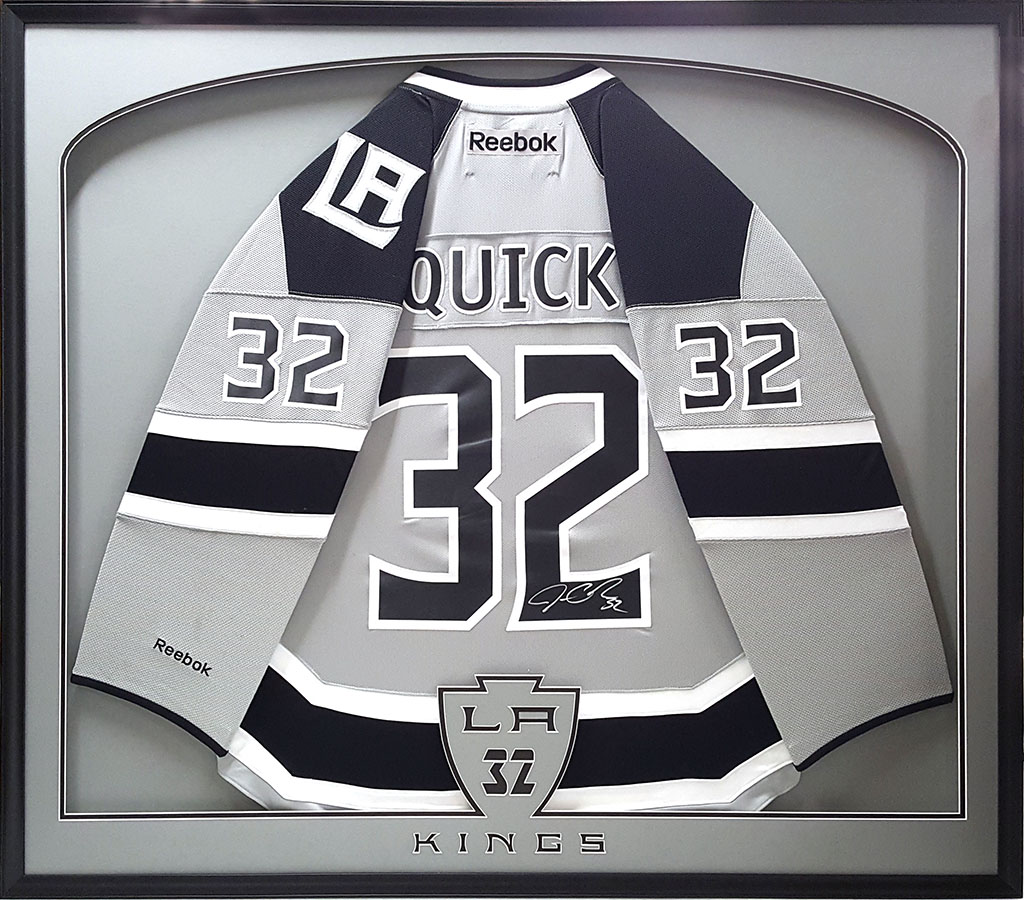 A shadow box for Sports 
Jersey (the LA Kings) with custom designed mats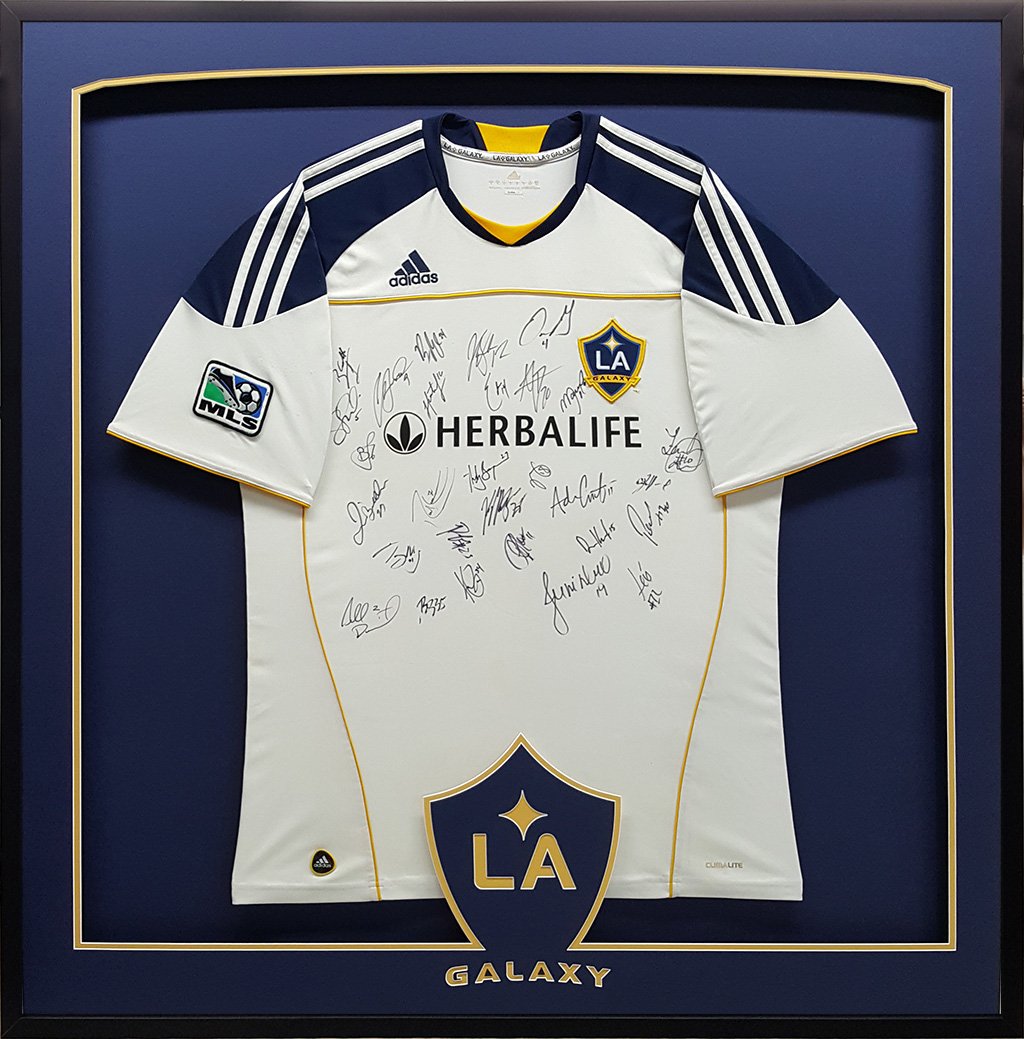 A shadow box for Sports 
Jersey (the Galaxy soccer team) with custom designed mats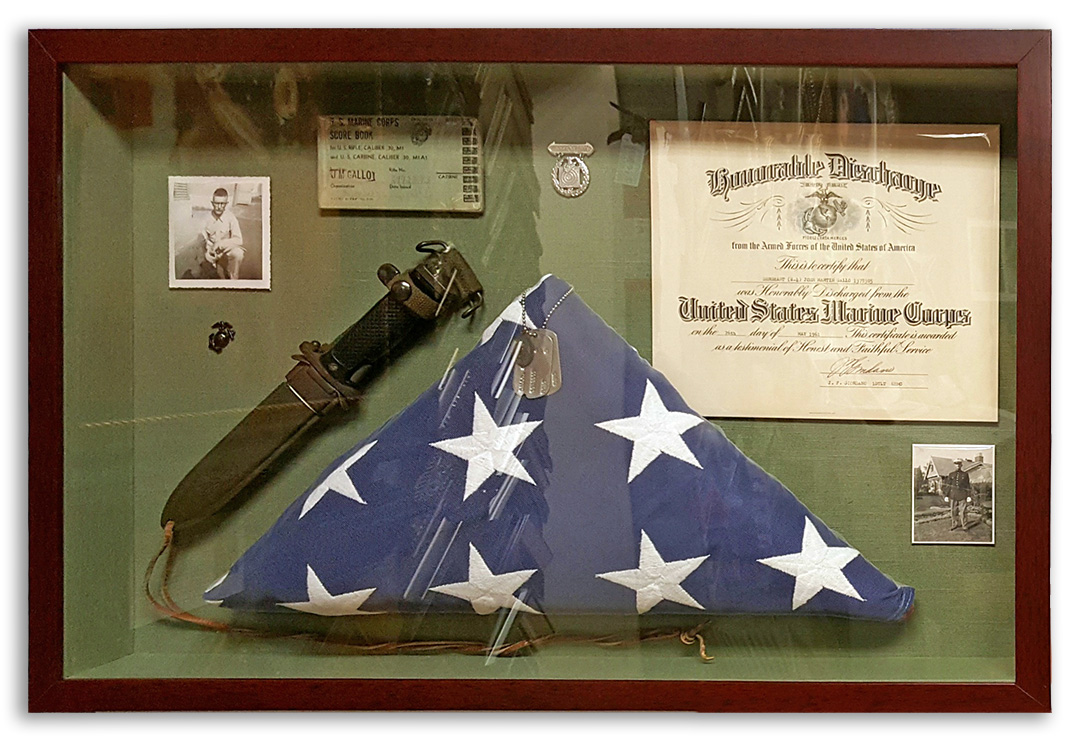 A memorial shadow box with a flag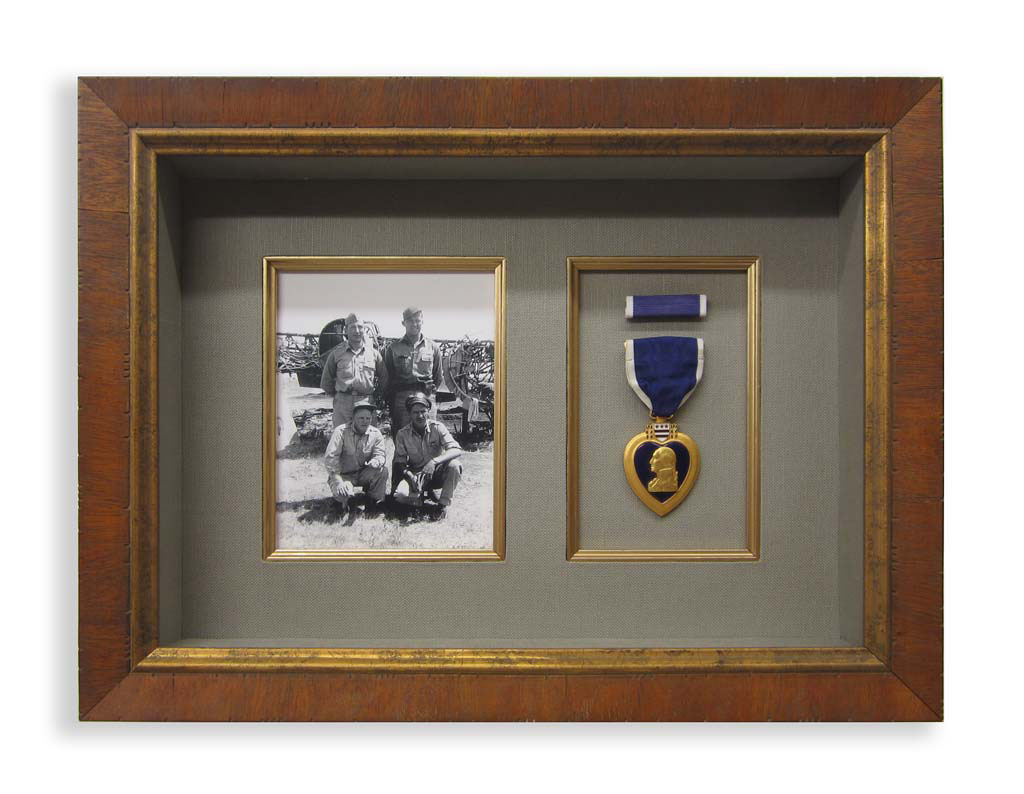 A shadow box with the Purple Heart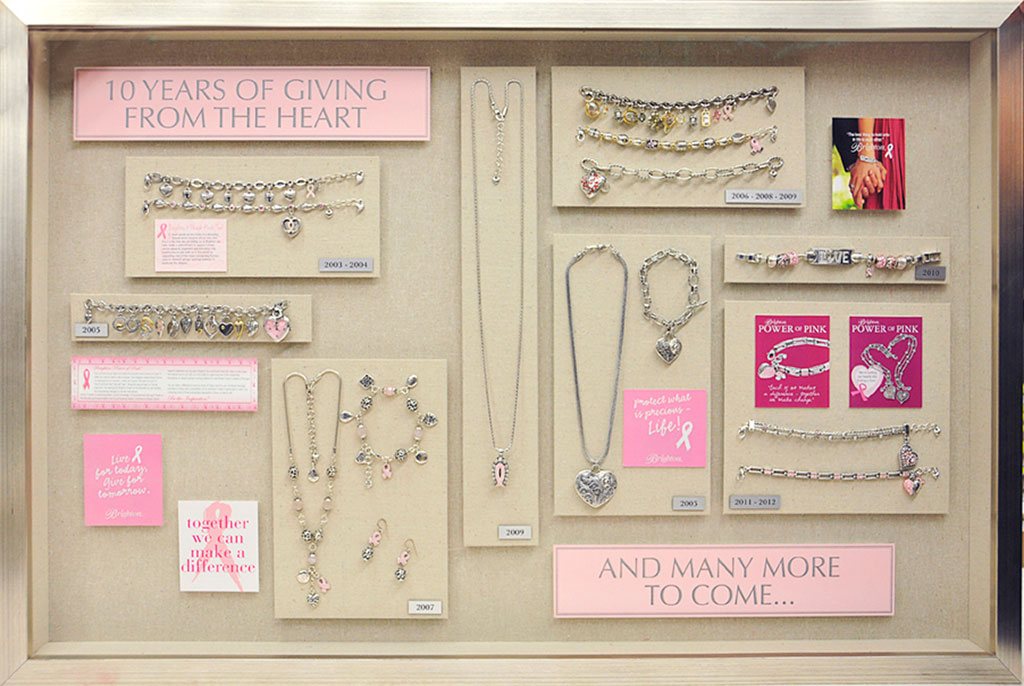 A shadow box for Brighton Collectibles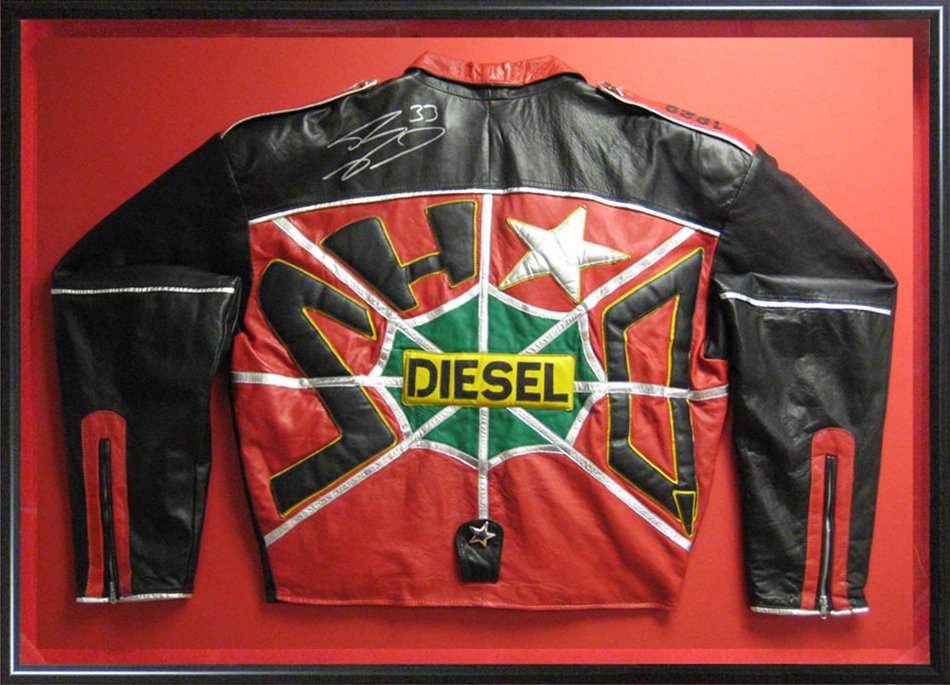 Shaq O'Neal's leather jacket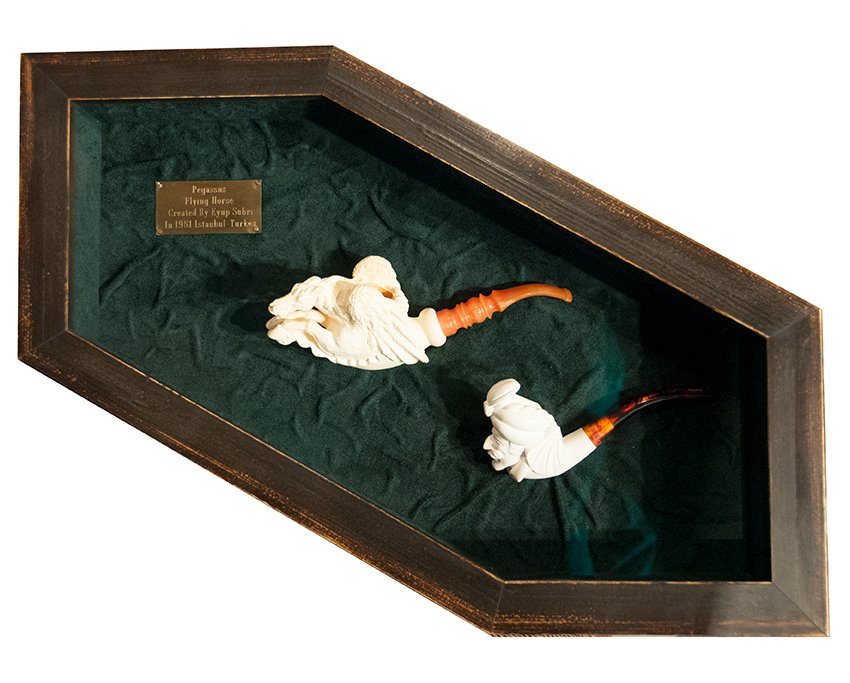 A shadow box of irregular shape with a pipes collection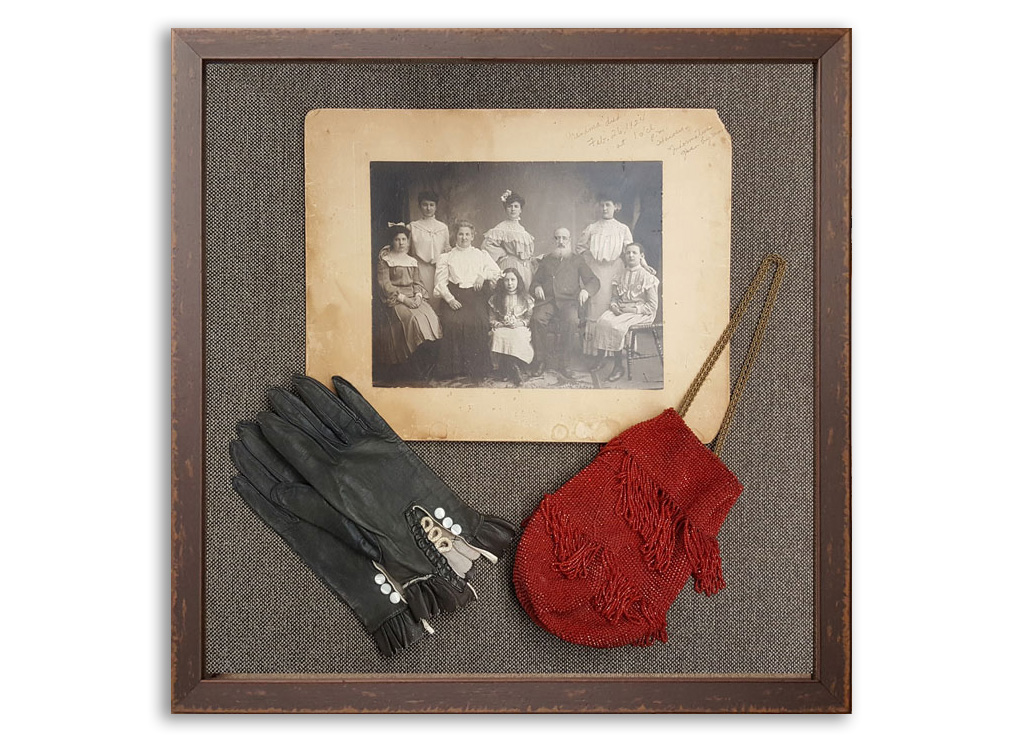 A shadow box with family memorabilia

A family photo and grandmother's gloves and a purse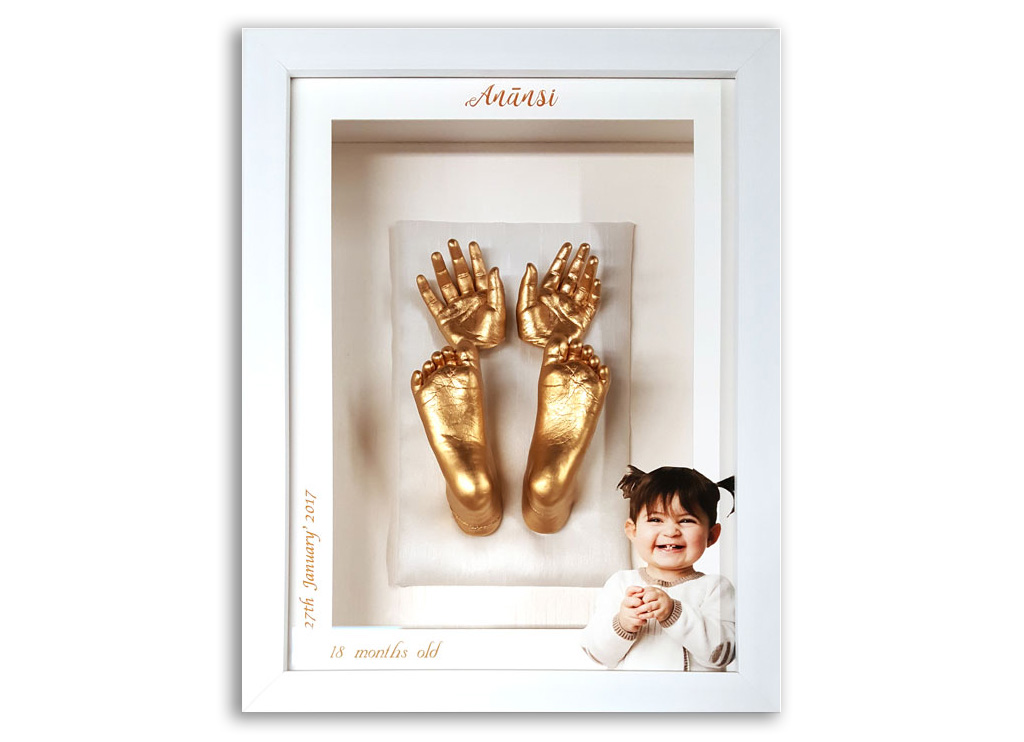 A shadow box with cast of toddler's hands and feet.

It includes a custom made mat with a photo and imprints.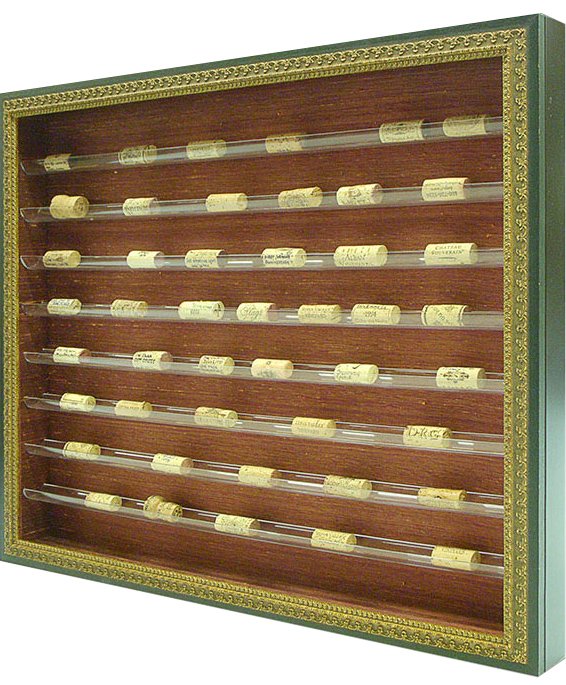 Shadow box with a memorable corks collection
A cover held in place by magnets, so box could be opened to add another cork
What is a Custom Shadow Box and why we use it  in custom framing
Shadow boxes have a very fascinating history. In maritime folklore, there is a superstition about retiring sailors going ashore at the end of their service.  If a sailor's shadow touched land before he had stepped ashore, it was considered back luck.
So, the departing sailor's shipmates would make a decorative box, which displayed the sailor's possessions. The items could be his cherished knickknacks, awards, medals, the flags of his country and military service branch, etc. These possessions symbolically represented the sailor himself. Carrying the box, the sailor carried his own shadow in hand, so to speak. As long as he set foot ashore before setting down the box, the superstition was satisfied. At the end, the sailor received this "shadow box" with his service memorabilia in a special ceremony. It is a beautiful tradition honoring the achievements of retiring naval servicemen.
Today, professional custom framers carry on and reinterpret this tradition, uniquely for each customer. The creative possibilities of custom shadow boxes are endless. Yet, the emotional effect is ever present. This style of custom framing brings attention to the customers' cherished items and highlights their significance. Often accompanied by photos, the framed objects directly relate to a person, an animal companion, or a life event they represent. The shadow box tells a unique story of achievement, service, pride, nostalgia, honor, or celebration.
Uniqueness of custom shadow boxes
Striving Artists is a well-recognized expert in custom shadow boxes. We received multiple awards at Professional Picture Framing competitions, including 1st place at the 2016 International Competition. Many of them are for custom shadow boxes.
The design, mounting, and finishing process is complicated and time consuming. We developed many specialty design and build techniques ourselves, at our shop in Chatsworth. Each custom shadow box has its own unique features and meets the specific needs of our customers and their memorabilia.   
For example, a shadow box we built to display a 1984 Los Angeles Olympic Games torch easily opens from the front. This allows one of our Chatsworth customers to remove the torch when desired.
A Woodland Hills customer brought in a precious vintage prayer book, with a sterling silver cover. He can also take out his treasure from the custom shadow box, this time from the back of the frame.
A couple from Northridge challenged us to build a shadow box to display their collection of wine bottle corks. This collection celebrates the special occasions from their life together. We created an interactive shadow box, made with plexiglas elements, where the customer can add or remove corks at will.
.
Custom shadow box explained
Even being so unique, all custom-built shadow boxes have common components. The main component is a deep frame that can encase 3D objects. Mouldings for shadow boxes come in depths ranging from 1 inch up to 4 inches. This accommodates a variety of items of different sizes that may go inside a shadow box. For larger objects, we can extend depth of shadow box frames.
Next, backing and side panels are essential to create the internal box design. They are visual components, often wrapped in attractive custom fabrics. The fabrics can be subtle or extravagant. We work collaboratively with our customers to come up with colors and styles of these fabrics, to enhance the elements of age, time, or mood. For example, for sports or military shadow boxes, the fabric might include the color or style of the uniform. It is possible to print fabrics with customer-chosen designs.
Lastly, we apply a mounting technique. Given the endless range of objects that might be placed in a shadow box, we have developed special procedures. For example, we may use various materials to create an illusion of an item being suspended or floating inside the shadow box. We use minimally invasive techniques to preserve our customers' valued items in their received condition.
Oh, & We Blog Sometimes
(Actually, we're bragging about art, framing, and anything related)
View latest post
"OMG!!! I've been framing with Striving Artists since 1993. All of my pieces are so amazing. I love working with J, Boris and Marina. They always guide me towards the most artistic and creative frames... But this most recent piece is above and beyond all my expectations! My Arthur Parton painting circa 1870 looks like I stole it out of the Louvre in Paris! Wow! If you want a one of a kind frame, you must go to Striving Artists! You won't be disappointed."

Jacqueline De Champlon
It has been great working with you ... you are very organized and professional and I appreciate that. I will take pictures of the art work in the rooms and send to you... You have been great, and I will certainly recommend your fine company to anyone! Please feel free to use me as a reference.

Jim McGuire, General Manager - Best Western Plus Grosvenor Hotel
"To Boris and Marina, you guys are the best. Thanks for all your services!"

Nelson De La Nuez

King of Pop Art
"After more than 15 years of framing everything under the sun, I can honestly say that this place is awesome. Thank you for all of these years of great service, with many more frames to come. Hopefully we will have some wall space left!"

Mike Leeney,

Calabasas
"Striving Artists' framing business went well over my expectations and then some! I am truly grateful and impressed with their professionalism and honesty. Thank you."

Steve C.

Time Warner Cable
"Boris & Marina & J @ Striving Artists are fabulous. They have supported me over many years in many ways. Their work is oustanding quality & they always have a smile & time to talk & laugh."
Such individuals are rare in todays world. Lord, may they live & prosper. With Love Always.

Suzzanne Bennett, Fine Artist,

West Hills
OUR CLIENTS INCLUDE:
You, The People!
Artists and photographers Nelson De La Nuez, Richard J Oliver, Barron Postmus, Suzzanne Bennett, Sarah Stone, Janet Milhomme, Jack Lamarque and many others
YOU'LL FIND OUR FRAMES IN
Polo Towers (Las Vegas), Hyatt, Homewood Suites (Oxnard), W Hotel (Westwood), Sportsmen's Lodge (Sherman Oaks), Best Western, Holiday Inn, BLVD (Los Angeles), Sunset Marquis Hotel (Los Angeles), The Fess Parker (Santa Barbara), Viceroy Anguilla (Bahamas), Comfort Inn, Embassy Suites, Howard Johnson to name a few
WE'RE PROUD TO FRAME FOR
NBC Universal, Nordstrom, UCLA, CSUN, Natrol, Paragone Gallery, Crystal Art Gallery, Avant Arts Publishing, Bosley Medical, Beauty Bus Foundation, More Than a Cone, Aerojet Rocketdyne among others