Tuesday, August 6, 2019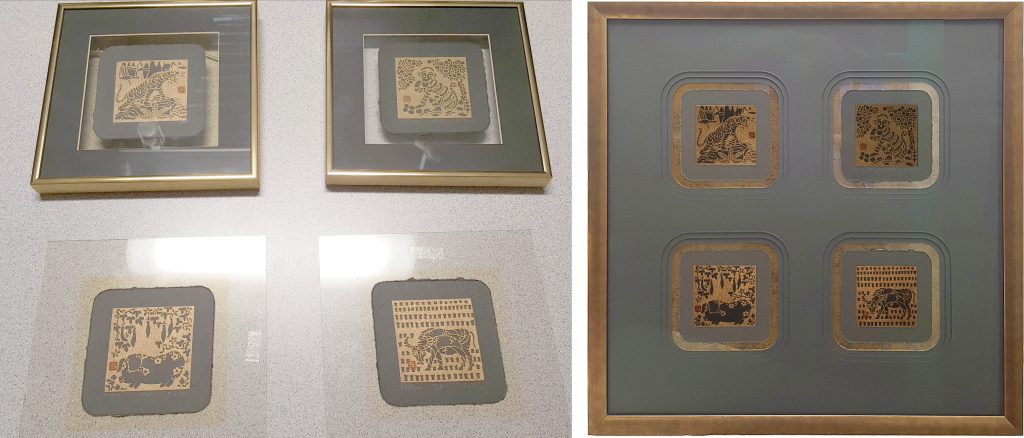 A client brought for re-framing four Asian art pieces mounted on acrylic in metal frames. We determined that frames where filled with dust and for many years old formula acrylic became yellow under UV light. Art itself also faded.
Art was mounted to acrylic the way that it could be easily damaged if we tried to remove it.
So, we suggested to keep art on original acrylic, under which we installed mixed gold-bronze color mat. We framed all four pieces in one frame with triple mat of art's background color and a shape contouring art itself. Museum Glass was used on a top to prevent further deterioration.
A client was very happy with results.