Friday, March 29, 2019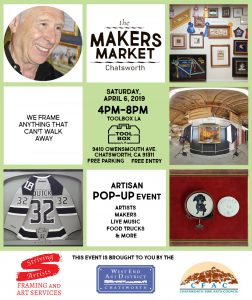 Join us in welcoming local talent to the ToolboxLA on April 6, 2019 from 4pm to 8pm. Our Makers Market is in it's third year here in Chatsworth.
The mission of the Makers Market-Chatsworth is to create a shopping experience with the highest quality, locally handcrafted goods. We love supporting our local makers & artists that we call our friends.
This is more than a chance to shop, the Makers Market offers an opportunity for the community to meet the makers. In a world where every dollar you spend could be a vote in favor of local business and against the oppression of workers in developing nations, the Makers Market offers you an important opportunity to support local small business and the arts at the same time!
Makers Market is  a collaboration between the Chatsworth Fine Arts Council & West End Arts District, produced by My Creative Outlet.
Striving Artists is one of founding members of the West End Arts District. For the first time we'll introduce for sale fine art photography by Boris Smorodinsky, including "Lonely Journey"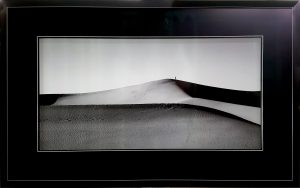 Free parking!
Be sure to check in at the front door and receive a free raffle ticket for goodies supplied by our Makers.